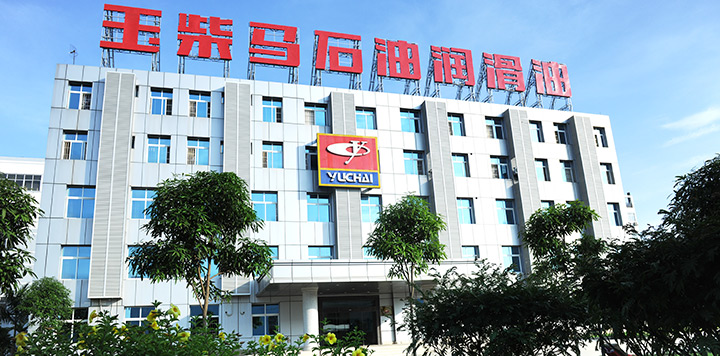 Yuchai Petronas Lubricant Co., Ltd. is a joint venture founded by Yuchai Group and Petronas Group in May 2013. Founded in 1995, the company's predecessor Yuchai Lubricant Company is a subsidiary of Yuchai Group known as the "Chinese Capital of Green Power" which has kept ahead in the industry in the field of engine lubricant. Based on the advantages of the two parent companies, with independent R & D, procurement, production and marketing systems, the joint venture is committed to building high-end lubricant brands to satisfy customers' all-round lubrication demands.

With total assets of 850 million yuan, an annual output of 150,000 tons and annual sales of 3 billion yuan, composed of Guangxi Nanning Yuchai Petronas Lubricant Co., Ltd., Guangxi Beihai Yuchai Petronas High-grade Lubricant Co., Ltd., Chongqing Changan Yuchai Lubricant Co., Ltd. and Guangxi Power Source Technology Co., Ltd., the company has created a business layout of "four regions (Nanning, Beihai, Chongqing and Dalian) and three bases (in Beihai, Chongqing and Dalian)".

The company owns series such as lubricant, industrial oil and vehicle care products, and brands such as YC, Hanhu and Junlong covering 18 series and over 150 types. Its key series include YC general internal combustion engine oil, limousine oil, "Hanhu" oil, motorcycle oil, highly clean anti-wear hydraulic oil, gear oil, lubricating grease, high-grade anti-freezing fluid, braking fluid, AdBlue urea solution, etc.

With the quality policy of "Leadership and Applicability, Long Effect and Reliability, Green and Eco-friendliness, Integrity and Win-Win", by industrially leading R & D level, blending process and stable material supply channels, the company is committed to providing quality lubrication products to constantly satisfy customers' diversified lubrication demands. The company's products have been widely recognized by customers and passed the certifications of API, Cummins, Volvo and MAN. The company has passed the certifications of the ISO/TS 16949 quality management system, the ISO14000 environmental management system and the OHSAS18000 occupational safety and health system.

With unique advantage, the company's R & D is becoming increasingly specialized and internationalized.

The company established "Yuchai Friction and Lubricants Research Institute" in association with the "State Engineering Laboratory"--Yuchai R & D Center, and became the first enterprise to accomplish the synchronous R & D of lubricants and engines. After five procedures including technical design, physicochemical test, bench test, simulation test and field test, through rigorous tests on over 60 benches specific to Yuchai engines, the company provides the most applicable and reliable products to customers.

In cooperation with the global lubricant appraisal authority--Southwest Research Institute (SwRI), the company is committed to establishing and perfecting the procedures of bench testing of lubricants specific to Yuchai engines to build the first domestic engine manufacturer with lubricant OEM standards.

The company has maintained close technical cooperation and forged strategic partnerships with four global additive suppliers--Chevron, Lubrizol, Infineum and Afton, to maintain its lead in lubricant testing.

With first-rated full-automatic lubricant production lines, internationally advanced lubricant blending equipment from FMC and full-automatic packaging lines from Italy, through the distributed control system (DCS), the company can accomplish unmanned packaging and production with an output of 72 barrels per minute.

The company has established offices across the country, and developed a nationwide network of over 100 tier-1 distributors, over 5,000 tier-2 distributors and over 3,000 Yuchai service stations. The 24-hour "95098" customer hotline provides fast, warm and professional services to customers. The front-end sales management system developed with a renowned domestic IT enterprise processes diverse business demands of distributors nationwide. The company secures products with "nuclear track + digital" anti-counterfeit technology, and provides accurate authenticity check and product information to customers.

With its brand reputation growing constantly in the industry and recognized by customers, the company has won honors such as "National Customer-satisfying Product", "National Customer-satisfying Enterprise", "Consumer Trustworthy Product" and 2013 "Most Influential National Lubricant brand", as well as titles such as "Outstanding Supplier", "Best Vehicle Matching Product Award" and "Special Contribution Award" from major domestic public transport companies.